Ambrose Property Group announces second major tenant at Monrovia business park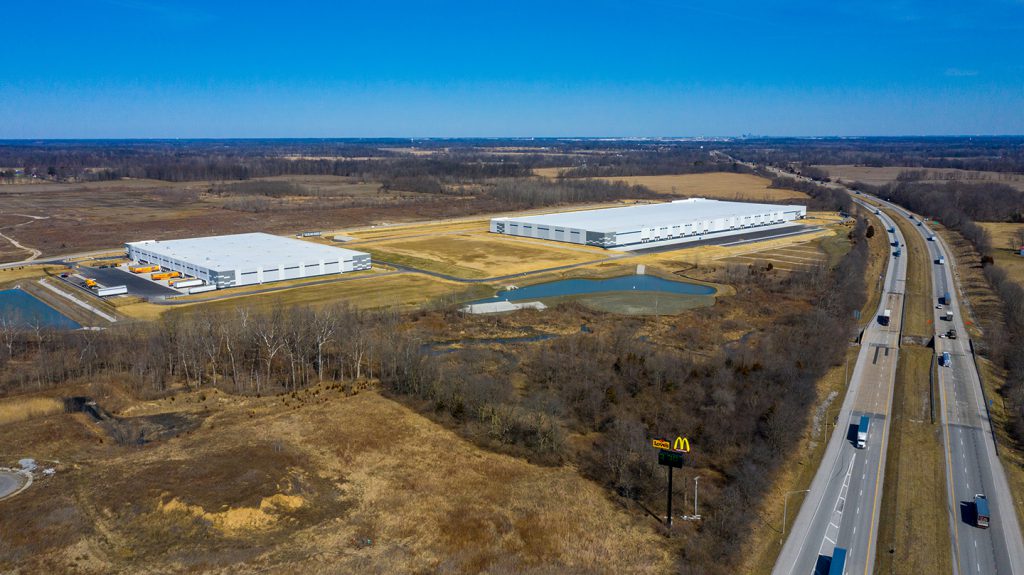 Deckers Brands to use Westpoint Business Park as its Midwest distribution and logistics hub
INDIANAPOLIS – Ambrose Property Group announced this week that California-based Deckers Brands will occupy a 507,600-square-foot logistics facility at Westpoint Business Park in Monrovia for its Midwest distribution and logistics hub. Ambrose is currently working with Deckers to make their buildout of the space achieve Leadership in Energy Environmental Design (LEED) Silver certification, a green building rating system run through the U.S. Green Building Council.
"Deckers is demonstrating their company values and commitment to sustainability by pursing LEED Silver certification, and we're proud to partner with them on that effort," said Ambrose Executive Vice President of Development Grant Goldman. "Westpoint Business Park offers first-class industrial real estate, making it an attractive location for forward-thinking companies like Deckers that can make positive impacts in Hendricks County."
Westpoint Business Park is situated on 555 acres of land in the southwest Indianapolis submarket, where vacancy is low and tenant demand is high. Located at the intersection of Interstate 70 and State Road 39 in the heart of central Indiana's transportation, distribution and logistics region, it is easily accessible and only nine miles from Indianapolis International Airport and the world's second-largest FedEx air-cargo hub.
Deckers Brands joins Love's Truck Solutions as the first two operations at Westpoint Business Park, and Ambrose expects strong demand to continue as construction moves forward on the rest of the park. Ambrose plans to break ground this June on Building III within the park, a 646,000-square-foot speculative warehouse. It will be ready for fixturing by December and be completed early 2022.
"It's exciting to see the positive momentum happening at Westpoint Business Park," said Brian Bilger, executive director of Hendricks County Economic Development Partnership. "Hendricks County offers a lot of advantages for businesses and, likewise, the development of Westpoint Business Park presents a lot of opportunity for growth in our communities."
There are plans for up to 10 Class-A distribution buildings at Westpoint Business Park, totaling more than six million square feet. Buildings will range in size from 200,000 square feet to more than one million square feet. Once finished, Westpoint Business Park will be one of the state's largest distribution and logistics parks.
"Many businesses have increased their emphasis on e-commerce and logistics during the global pandemic," Goldman said. "Westpoint Business Park offers an ideal Midwest location for businesses to grow their footprint, and we believe it will be attractive to many more of the world's leading industrial and logistics businesses."
Learn more about Westpoint Business Park here. See attached aerial image of the site. Tours are available upon request.