Ambrose announces new Fairfield Commerce Park in Cincinnati plus four new build-to-suit projects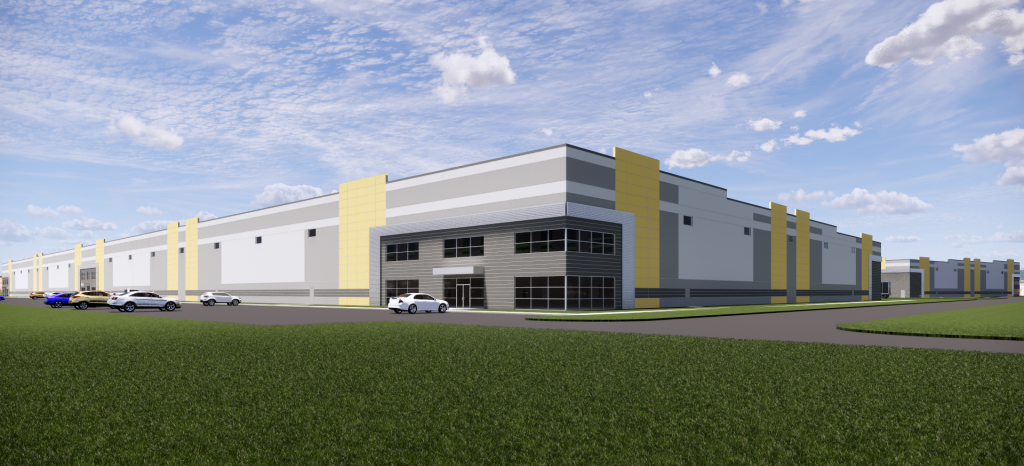 Strengthens foothold across the Midwest and into the south
INDIANAPOLIS– Planning and construction is underway on six new logistics and e-commerce developments, Ambrose announced this week, with project locations in Ohio, Kansas, Missouri and Oklahoma.
"The e-commerce and logistics market has seen a steady rise in activity over the years, but recent events have accelerated that growth even further," said Jason Sturman, Ambrose president and chief investment officer. "We're excited to be able to offer solutions to help meet that demand and support local communities through these projects."
Among the company's newest developments is Fairfield Commerce Park, located in Fairfield, Ohio, a northwest submarket of Cincinnati. Construction started this summer on the first two buildings planned within the 137-acre park, with additional buildings in planning and design. It is anticipated the park will bring 600 – 1,000 new jobs to the area. The first two buildings will total 547,000 square feet with a total park investment of $100 million.
Fairfield Commerce Park signals Ambrose's first development in the Cincinnati area.
"Fairfield Commerce Park presented several exciting opportunities," said Sturman. "It was an ideal location and perfect timing as we looked to continue expansion into new markets. Plus, we are thrilled to be working with the City of Fairfield in bringing new businesses and jobs to the area."
Construction of the first two buildings within Fairfield Commerce Park is expected to be complete spring of 2021.
New standalone projects for Ambrose include three e-commerce facilities, located in Toledo, Ohio; Kansas City, Mo.; and Kansas City, Kan., and a distribution center in Oklahoma City, Okla.
Earlier this summer, Ambrose announced continued developments in metro Indianapolis, including the groundbreaking of Building II at its Mount Comfort Logistics Center in the Mount Comfort Corridor of Hancock County and the new Westpoint Business Park in Monrovia. Construction is also nearing completion on the first of four planned buildings within its Plainfield Logistics Park in Plainfield, Ind.
###
Ambrose Property Group
Ambrose Property Group is a regionally recognized leader in industrial real estate ownership, development and redevelopment. Headquartered in Indianapolis and founded in 2008, Ambrose provides the best user experiences in industrial and e-commerce real estate with the target of perfect project execution driven by an entrepreneurial mindset. Learn more at ambrosepg.com.