Ambrose Property Group announces new users for its Plainfield Logistics Park Development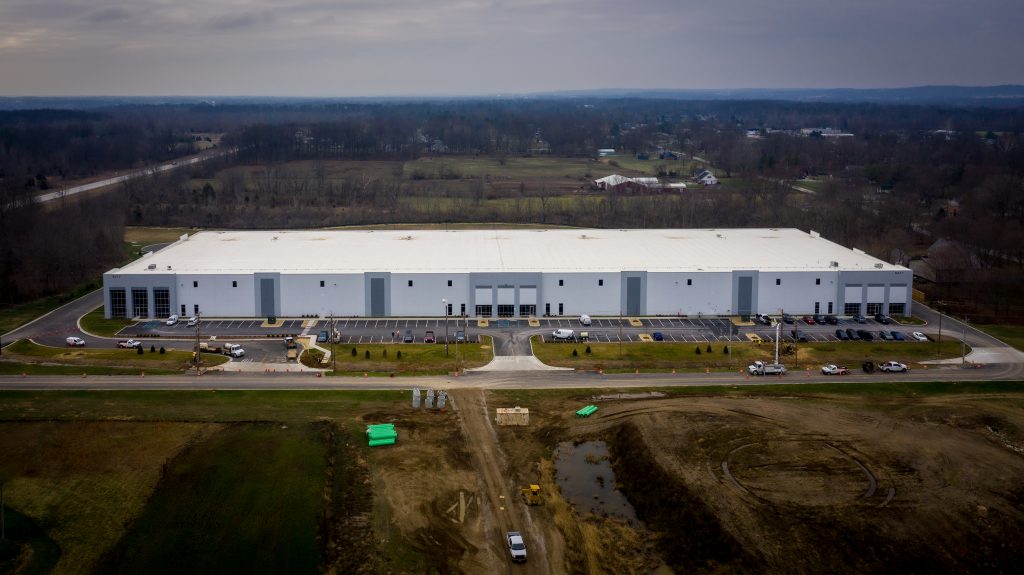 Building I is fully leased; construction to begin on two additional buildings next spring
INDIANAPOLIS – Ambrose Property Group today announced the first building in its Plainfield Logistics Park development is fully leased. The 190,000-square-foot building is being leased by two companies: ShipCalm, a third-party logistics provider, and AM Logistics, a third-party distribution and warehousing provider. Construction began on the building in November 2019 with substantial completion in August 2020.
"We're excited to have AM Logistics and ShipCalm as users within Building I and to finalize design for upcoming Buildings I and II," said Grant Goldman, Ambrose executive vice president of development. "The Town of Plainfield has been a terrific partner, and we look forward to working with them on the next phase of development."
Building I is part of Plainfield Logistics Park, an 80-acre, Class A logistics park located southwest of Indianapolis with immediate access to Interstate 70. Ambrose has announced plans for up to three modern distribution buildings on the site, totaling nearly 900,000 square feet. The buildings are of varying size to attract a diverse range of businesses and will be ideally configured for e-commerce, distribution and light manufacturing. Construction for buildings II and III will begin in April 2021.
"Plainfield Logistics Park marks the first new development south of I-70 for the Town," said Robin Brandgard, president of the Plainfield Town Council. "The addition of ShipCalm and AM Logistics to the Plainfield business community marks an exciting milestone in our efforts to bring new businesses and good-paying jobs to Plainfield."
ShipCalm and AM Logistics will move into their spaces later this month.
"This location is ShipCalm's first opportunity to expand our business and community engagement into the Indianapolis market," said Greg Moser, ShipCalm president and CTO. "Ambrose has been a wonderful partner and made it easy for us to feel welcome in Indiana."
"As a local third-party logistics provider and part of a global logistics network, AM Logistics is very excited to start their growth plans at their new Plainfield facility," said Matt Collins, AM Logistics managing director.
To learn more about Plainfield Logistics Park and leasing opportunities, click here.