Ambrose Property Group announces new tenant at Mount Comfort Logistics Center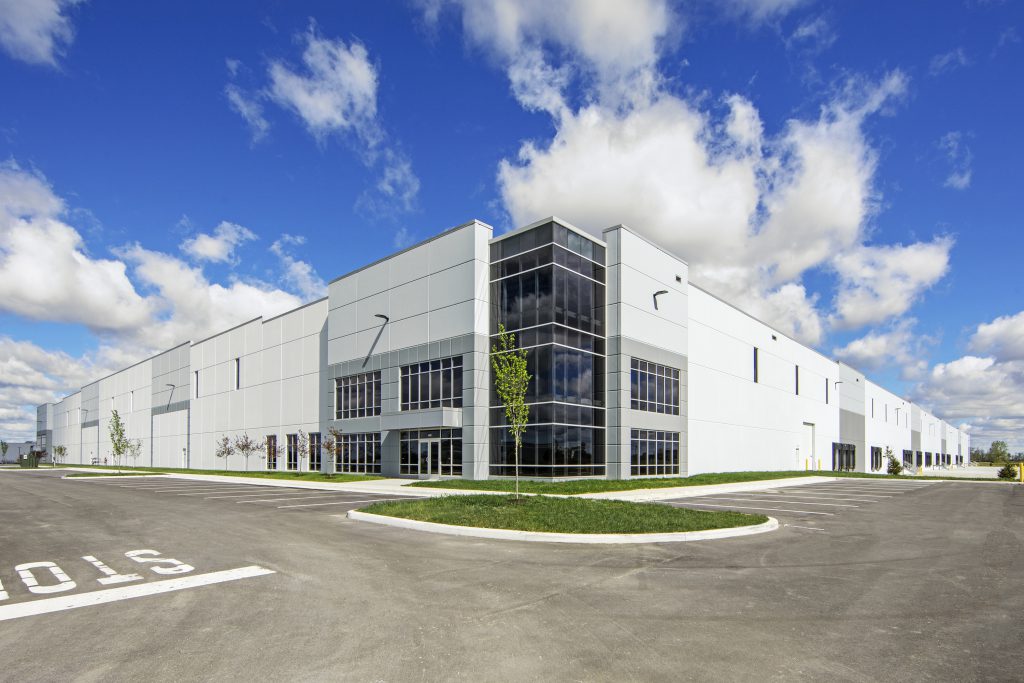 Progressive Logistics joins expanding development east of Indianapolis
INDIANAPOLIS – Ambrose Property Group today announced the expansion of its Mount Comfort Logistics Center and a new tenant at the development. Progressive Logistics will lease Building II on the west campus of the business park adjacent to the existing Amazon facility, which began operations in the park last fall. Construction on the 505,872-square-foot building began in June 2020 and was finished earlier this year. Ambrose also announced plans to expand the park with four more Class A distribution buildings on a newly created east campus located across from the original development.
"We are excited to have Progressive Logistics at the Mount Comfort Logistics Center." said Scott Sanders, vice president of development for Ambrose. "We expect demand to remain high at this location, which is why we moved forward with plans to expand the park to provide even more buildings ideal for distribution, logistics and e-commerce."
With the park's expansion, the Mount Comfort Logistics Center will have eight Class A distribution buildings, totaling over 3.5 million square feet. The park offers easy access to the I-70, I-69 and I-74 distribution corridors and the Indianapolis International Airport, and a strong labor market with an estimated 80,000 transportation, logistics and manufacturing workers living within a 30-minute commute of the site. Plans to start construction on a 752,400-square-foot modern distribution building in the fall of 2021 are currently underway.
"Mount Comfort Logistic Center provides us with a state of the art, climate-controlled facility that allows us to continue growing our customer base for best-in-class food grade storage and services," said Doug Hayes, principal / president of Progressive Logistics. "This facility will offer quality SQF, AIB and Organic Certified space as we continue to expand and grow our food related and e-commerce business."
Mount Comfort Logistics Center is located on West County Road 300N at North County Road 400W along the Mount Comfort Corridor in Hancock County.
In addition to Mount Comfort Logistics Center, Ambrose is also developing new e-commerce, and logistics projects across the state of Indiana in Indianapolis, Monrovia, Plainfield, Elkhart and Ft. Wayne. The company also has projects under development in Cincinnati; Columbus, Ohio; Kansas City; Oklahoma City and Denver.