Ambrose Property Group announces DIA Logistics Park at PORTEOS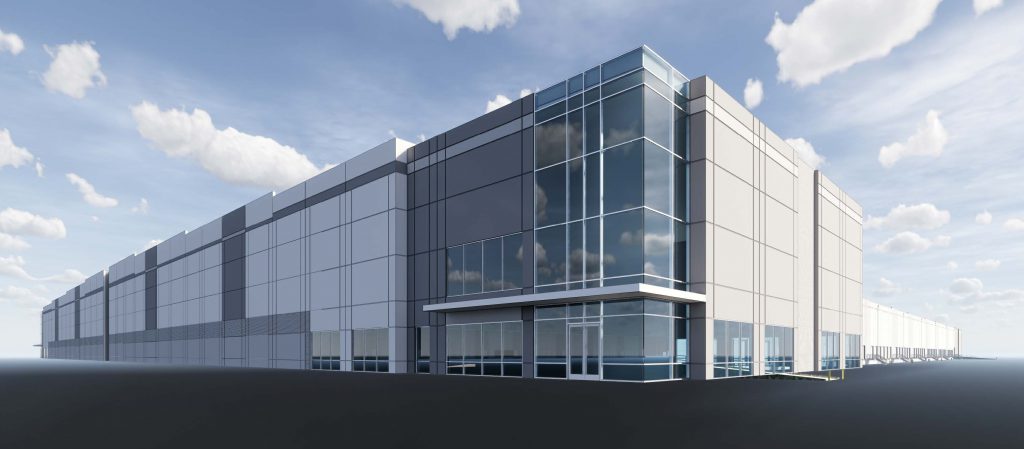 Two-building logistics and e-commerce site joins existing distribution/industrial development
DENVER, COLO. – Ambrose Property Group today announced DIA Logistics Park at PORTEOS, a logistics and e-commerce site joining the existing industrial development at PORTEOS. Located at 64th Street and Powhaton Boulevard, the two-building, 117-acre site will include buildings targeting users between 200,000 and 1 million square feet. Both building sites are also designed with flexibility for modern e-commerce user needs, including circulation and car and trailer parking expansion.

"We are excited to continue expanding our e-commerce and logistics footprint into the Denver market," said Grant Goldman, Ambrose executive vice president of development. "DIA Logistics Park at PORTEOS is ideally positioned to attract modern logistics users, serving as an optimal access point to both the Denver Metro area and the entire mountain west region. This project represents our first in Denver and is an important part of Ambrose's geographic expansion plan. We look forward to adding this premier land position to our growing portfolio and also looking to future opportunities in Denver and the entire region."
DIA Logistics Park at PORTEOS will be situated within the larger 1,200-acre PORTEOS park. With drive times to Denver International Airport (DIA), Downtown Denver, Boulder and Fort Collins ranging from just five minutes to 75 minutes, a number of prominent retail and logistics companies have chosen the area as a preferred location to do business. With several recent and upcoming road improvements occurring and infrastructure already in place for the site, Ambrose expects high demand for the project.
Construction on the first building is set to begin in early fall of 2021. A 629,000-square-foot building located on the north half of the property, Building I is seeking LEED® Core and Shell certification. Construction will also begin this fall on a 1,029,000-square-foot building pad for a second building located along the south half of the site.
"The past year has further proven the impact that e-commerce and logistics has in both the economy and day-to-day living for most Americans," Goldman said. "Companies are seeking innovative industrial real estate solutions that help them meet increasingly complex demands, and Ambrose is proud to deliver on that need by providing state-of-the-art industrial real estate solutions to companies across the U.S."
In addition to DIA Logistics Park at PORTEOS, Ambrose has industrial real estate developments underway in Cincinnati, Indianapolis, Oklahoma City and Kansas City.