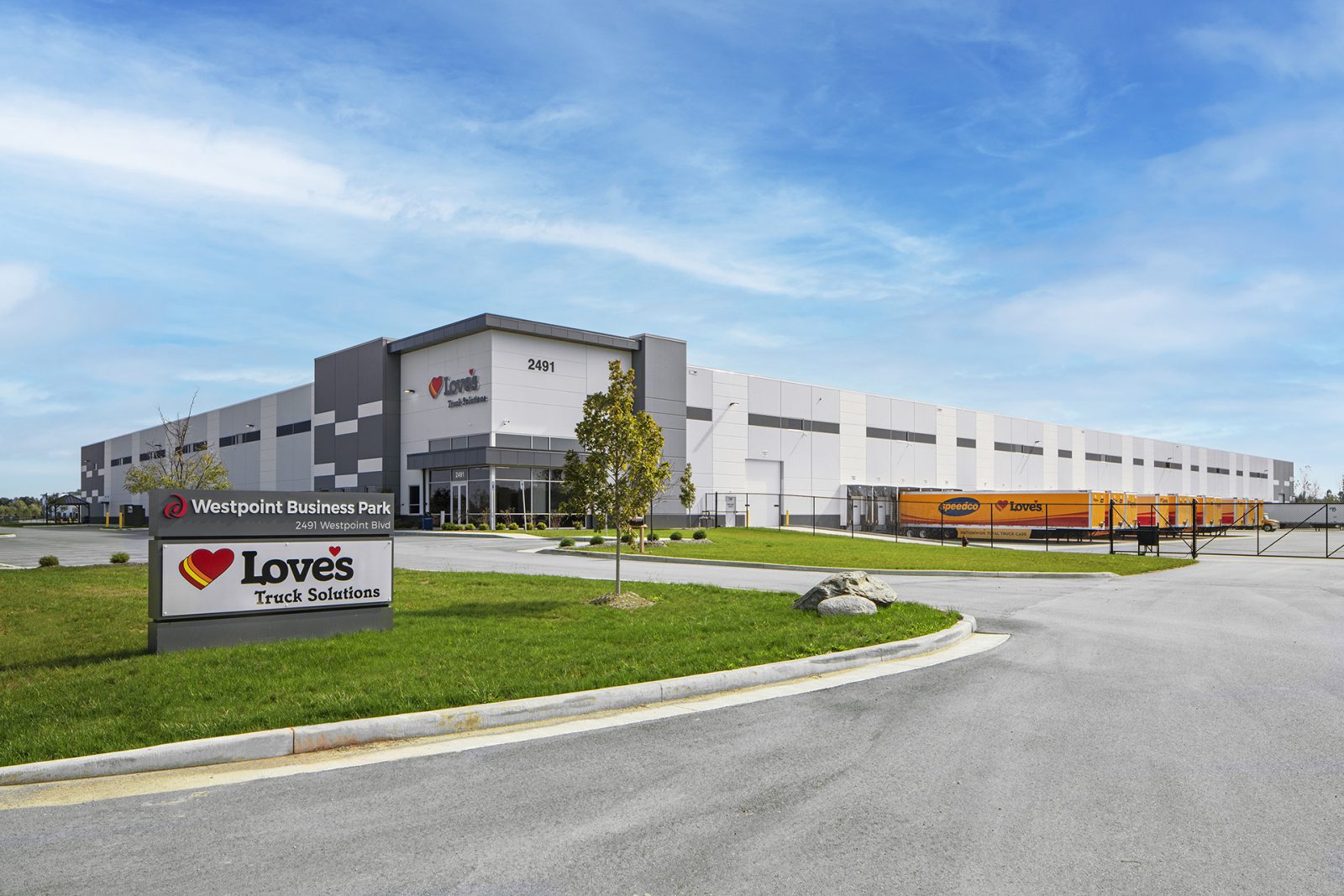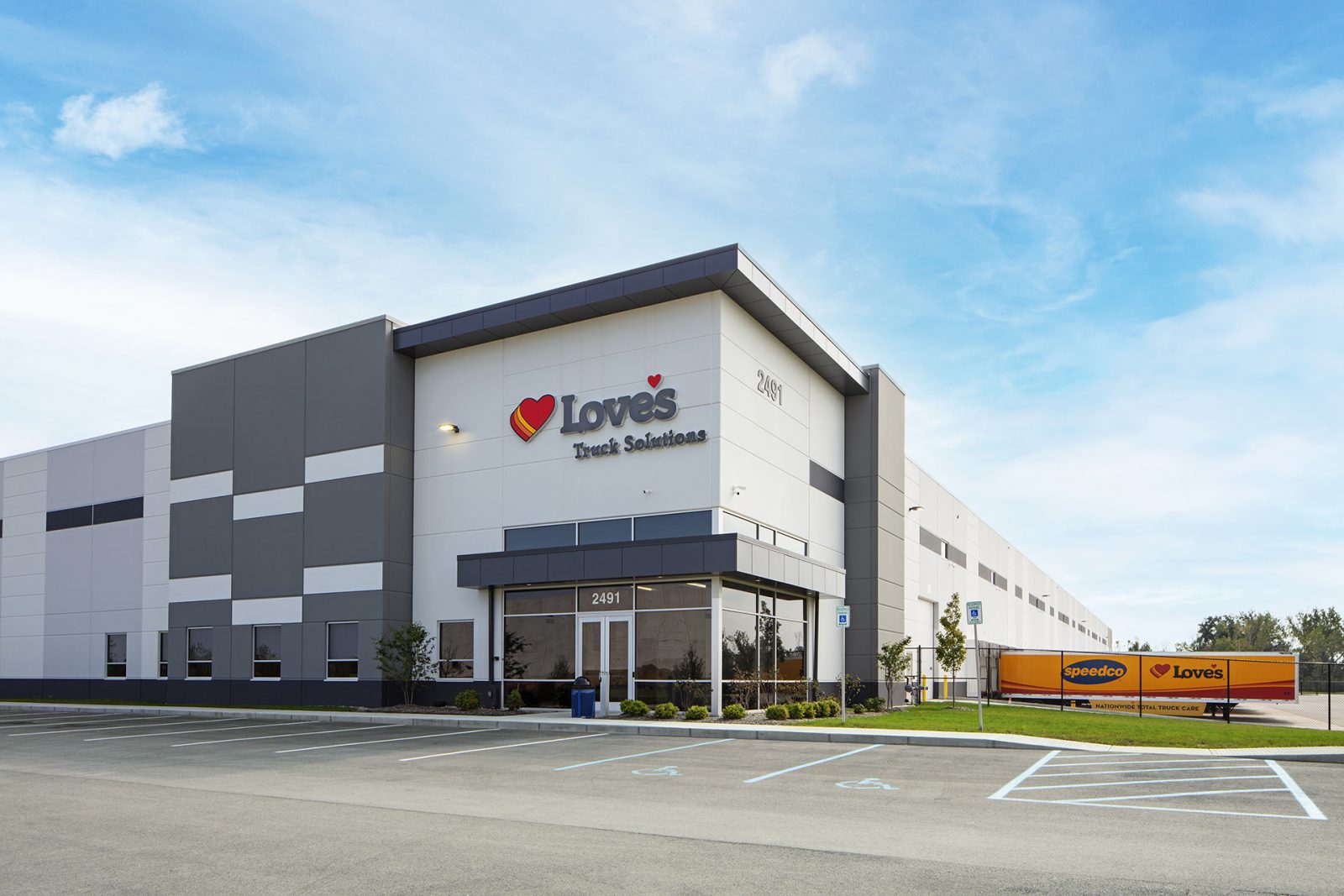 Past Project
Love's Truck Solutions at Westpoint Business Park Building I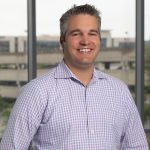 Scott Sanders
Vice President of Development &
National
Build-to-Suit
Officer
206,000 SF Build-to-Suit for Love's Truck Solutions
Westpoint Business Park Building I is a 206,000 SF build-to-suit tire retread and distribution center for Love's Truck Solutions.
Westpoint Business Park is a 555-acre industrial park – one of the largest in Indianapolis. The site offers immediate access to I-70 via a recently improved interchange and a 13-minute drive to Indianapolis International Airport and the world's second largest FedEx Hub. All park infrastructure and zoning is complete, and a 10-year real estate tax abatement is in place.
Our work speaks for itself.