Ambrose Property Group welcomes first company to Westpoint Business Park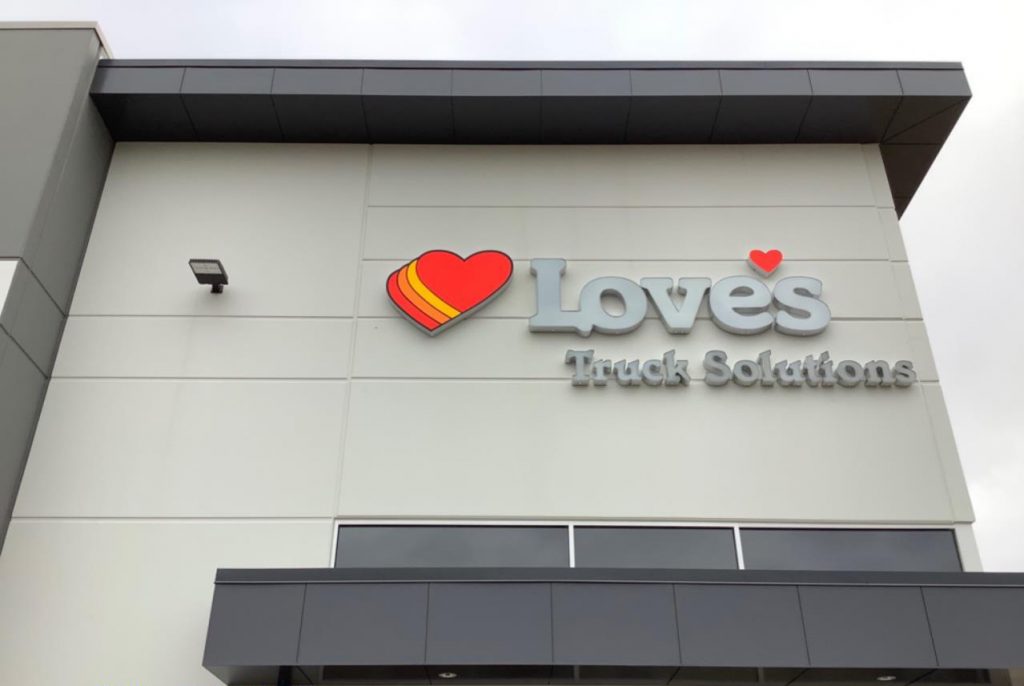 Love's joins Class-A logistics park with 206,000-square-foot tire retread and distribution center
Ambrose Property Group announced this week the completion of the first building at Westpoint Business Park in Monrovia. The building's occupant, Love's Truck Solutions, owned and operated by Love's Travel Stops, is the first company to join the Class-A logistics park and will operate a 206,000 square-foot tire retread and distribution center.

"The completion of Building I marks a notable milestone in the history of Westpoint Business Park, and the fact that the park's first occupant is Love's makes it that much more exciting," said Ambrose Executive Vice President of Development Grant Goldman. "Westpoint Business Park offers Love's many advantages, including a prime distribution location, and we believe the park will continue attracting leading industrial and logistics businesses to the area."
Westpoint Business Park is situated on 555 acres of land in the southwest Indianapolis submarket, where vacancy is low and demand is high. Located at the intersection of Interstate 70 and State Road 39 in the heart of central Indiana's transportation, distribution and logistics region, it is easily accessible and only nine miles from Indianapolis International Airport and the world's second-largest FedEx air-cargo hub. Once finished, Westpoint Business Park will be one of the state's largest distribution and logistics parks.
"We're excited to work with Ambrose Property Group to open a tire retread and distribution center in Monrovia," said Steve Phillips, director of tire sales & plant operations for Love's. "As demand for our retread products continues to grow, we'll place new locations in areas that make it easy to support our customers."
In addition to the building for Love's, Ambrose has completed a 507,600-square-foot speculative warehouse at Westpoint Business Park. This state-of-the-art facility is expandable to 685,260 square feet and is visible from I-70. The building is ready for fixturing, and Ambrose expects strong tenant demand. Additional building construction and infrastructure work within the park is set to begin later this year.
There are plans for up to nine Class-A distribution buildings at Westpoint Business Park, totaling over six million square feet. Buildings will range in size from 200,000 square feet to over one million square feet.
"The past year has further proven the impact that e-commerce and logistics has in both the economy and day-to-day living for most Americans," Goldman said. "Companies are seeking innovative industrial real estate solutions that help them meet increasingly complex demands, and Ambrose is proud to deliver on that need by providing state-of-the-art industrial real estate solutions to companies across the U.S."
Learn more about Westpoint Business Park here. See attached park rendering. Tours are available upon request.