Ambrose Property Group announces Columbus Logistics Park – West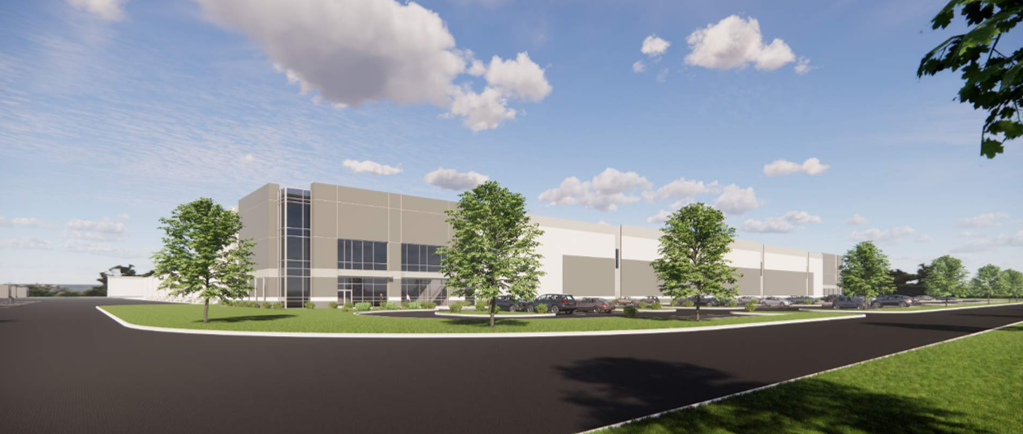 Site will include three LEED certified buildings suited for e-commerce and logistics
COLUMBUS – Ambrose Property Group announced today plans for the new Columbus Logistics Park – West. Located immediately off Interstate 70 in West Jefferson, Ohio, the new 169-acre e-commerce and logistics development will include three state-of-the art buildings targeting logistics, industrial and light manufacturing users between 292,000 and 1 million square feet.

"The Columbus region is one of the fastest growing in the Midwest in terms of population, jobs and GDP growth, and we're excited to enter the market with Columbus Logistics Park – West," said Executive Vice President of Development Grant Goldman. "With four intermodal terminals located in nearby Columbus that provide access to world markets and seaports, we expect high demand from companies looking for modern logistics and e-commerce solutions in a fast-growing market."
Columbus Logistics Park – West is located just 20 miles west of downtown Columbus in close proximity to a large, skilled labor pool. With immediate access to I-70 and US 40, the development is only 31 miles away from Rickenbacker International Airport, a cargo-dedicated airport that offers connections to Europe, the Middle East and Asia.
Construction on the first building is set to begin in April. Building I will be a 715,000-square-foot building and Ambrose will seek LEED (Leadership in Energy and Environmental Design) certification, the most widely used green building rating system in the world. The building is scheduled to be complete by the end of 2022. The building's general contractor will be Pepper Construction Company of Ohio, the architect is ATA Beilharz Architects and Colliers International will handle marketing and leasing for the building. The project is estimated to cost approximately $47 million.
Ambrose was recognized as the 2020 Industrial Developer of the Year by NAIOP Indiana. The company is developing new e-commerce, industrial and logistics projects across the Midwest in Indianapolis, Cincinnati, Columbus and Louisville, plus developments in Colorado, Florida, Maryland and Utah.